Tecnoglass is a leading manufacturer of architectural glass and associated aluminum products for the global commercial and residential construction industries. Since 1984 we have been improving our glass and windows' optical quality, strength and durability. Our brands—Tecnoglass, ESWindows and Alutions—are fully integrated in a 3,6 million-square-foot facility, allowing us to offer single-source responsibility on each and every one of our products.
Our record-breaking technologies has made us a one-stop-shop for all glass needs, including tempered, laminated and insulating glass, as well as glass with screen printing, impact-resistant glazing, low emissivity and curved glass. We are the destination for customers who want high-quality glass that meets custom needs, offering competitive prices and timely deliveries.
We want to help make your vision a reality. It is not only about the glass, but also about what it can transform into.
Our vision is to be a worldwide leader with the highest quality products and service, supported by highly trained and motivated employees who embody our mission.
Our mission is the transformation of glass using superior manufacturing technology. We also strive to fulfill our customers' quality and service expectations while maintaining our competitiveness through empowerment. This contributes to our company's growth and prosperity, while adequately and fairly compensating the members of our organization, their families, our stockholders and society.
STRATEGIC LOCATION
We are strategically located in the northern end of South America, along the Colombian Caribbean coast. Our company controls the manufacturing process from beginning to end. Therefore, we can guarantee our customers in Colombia, Panama, USA and other locations around the world the best quality and superb service at fair prices.
25 years redefining glass boundaries
Tecnoglass was created as the best alternative for the production of silk-screened, tempered, laminated, insulating, curved and digital printed glass.
The business started its first export trades to the U.S. and Panama.
Tecnoglass inaugurates Alutions, a state-of-the-art aluminum extrusion plant, increasing its vertical integration.
Tecnoglass Inc., the parent company of the group, becomes the first Colombian firm to enter Nasdaq, under TGLS.
Tecnoglass inaugurates the first Soft Coat plant in Colombia for the production of Low – E Glass.
Tecnoglass Inc. acquires ESWindows, LLC, with the purpose of supporting the import and distribution of Tecnoglass' products in the U.S.
Tecnoglass as a group, undertakes the largest solar energy-generation project in Colombia.
Tecnoglass announces a new alliance with Schüco USA LLP. With this alliance Tecnoglass starts extruding and painting aluminum profile designs as part of Schuco's supply chain.
Tecnoglass enters into a strategic joint venture agreement with Saint-Gobain which significantly augments Tecnoglass' vertical integration strategy by allowing it to acquire an ownership interest in one of the first stages of its production supply chain.
25 years redefining glass boundaries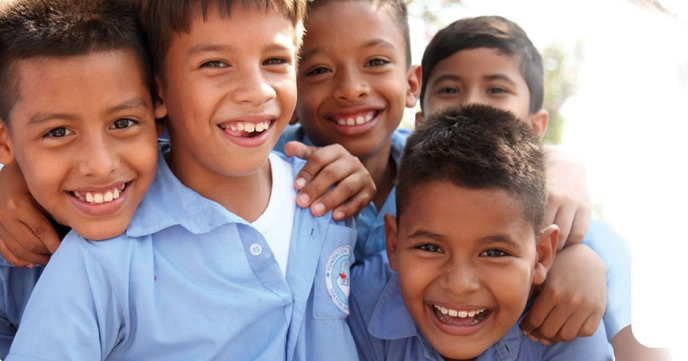 The Tecnoglass ESWindows Foundation was created on 2005 due to the company's shareholders' interest in collaborating in social development projects and programs whose objective is to help improve the quality of life of employees, their families, and local communities.
This proposal intends to look after some of the fundamental needs of their employees and the community, especially children by giving them access to education, proper housing and more opportunities.